Most people create a New Year's resolution and one of the most popular resolutions to make is about getting things in order. That is because we believe that if we are organized, we will become a better person.
Getting started can bring difficulties and challenges as you take the journey towards becoming more efficient. However, becoming more organised will be much easier if you know the basics.
The following are the 4 primary organizing principles that could help you in regaining authority over your environment, your everyday schedule and of course, your life.
People suffer from so-called "overload" which means that you have too many obligations, excessive stuff in your home and life, too many details to remember or 'to-dos' and many more. Clearing out this 'stuff' means that you have to get rid of anything which is not important to your life. Keep in mind, untidiness takes up time, energy, space and even your money without giving you any advantage. So why not eliminate it?
You will find clutter in various aspects of your life – for example in your relationships – where some people are not giving you enough support and instead they try to pull you down. Clutter can also be found in your finances, with inefficient spending patterns. With physical space where you have too many possessions that you don't use, or in our schedules with too many commitments holding you back from what you really should be doing. Clutter can also affect your emotions as you experience guilt, jealousy or even unrealistic expectations.
In order to be released from all of these burdens, you have to create a plan on how you will clear them out one by one.
Do you know the reason behind the physical clutter? Well,typically it is because you don't have a home for your items. When you are finished using them, you need to ensure that you put them back to where they should be. Therefore, you should provide a place where they must be stored. Why don't you try using neat containers with labels on them? The use of these materials are a great way to ensure that all materials you use are organized and kept properly. Likewise, you should keep in mind the following:
Store the items in the space that is nearest to where you will use them
Make sure that all of them are grouped together
Keep climatic issues in mind
Ensure all regularly used items are easily accessible
Your effort, as well as your time, should be focused on finishing the activities in a mindful fashion. This is called mono tasking and will enable you to complete your tasks faster. Check out this blog post where we talk about being intentional with your time.
Assess and Change Your Systems
System setup is such a brilliant step to take in becoming well organized. Are there things you can be doing differently? If you employ the system that you have used for years, but you are not happy with the results – then you need to make a change. Hence, you have to continually assess your systems to find out if still do their job for you or not. If there are problems, better to change them now and replace with the new ones!
Getting better organized could be a daunting task but with the help of these principles, you will never fail in meeting your goal. What you need to do now, is to take some simple steps so that all aspects of your life will be in order.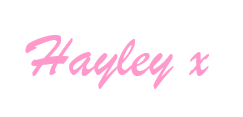 Simple Joy was founded by Hayley Forster, a Professional Organiser & Lifestyle Coach. Hayley is an advocate of intentional living, with a passion in helping others simplify their lives in order to find their ideal lifestyle full of contentment, creativity and authenticity!